Cretan Τsikoudia
Tsikoudia is the drink of joy and strong emotions. And Crete is its birthplace! A strong taste and intense moments of joy and strong tradition accompany this authentic Cretan drink. The production of its first drops every year is an occasion for a celebration, with unique events that strengthen the social bond between producers and wine lovers. It's no coincidence that, in 1920, a decree signed by Eleftherios Venizelos conferred to the raki still the status of an institution, in recognition of its unbreakable bonds with Cretan culture that are still going strong. Through the decades, the values and traditions of Cretan tsikoudia have been handed down from one generation to the next, unchanged and unspoiled. Today, tsikoudia is more than an incomparable Cretan product: it is also the most genuine expression of unique Cretan hospitality! Transparent, like Crete's heart, it comes to spread its joy to your table, as well, signed by the Zoumberakis Family.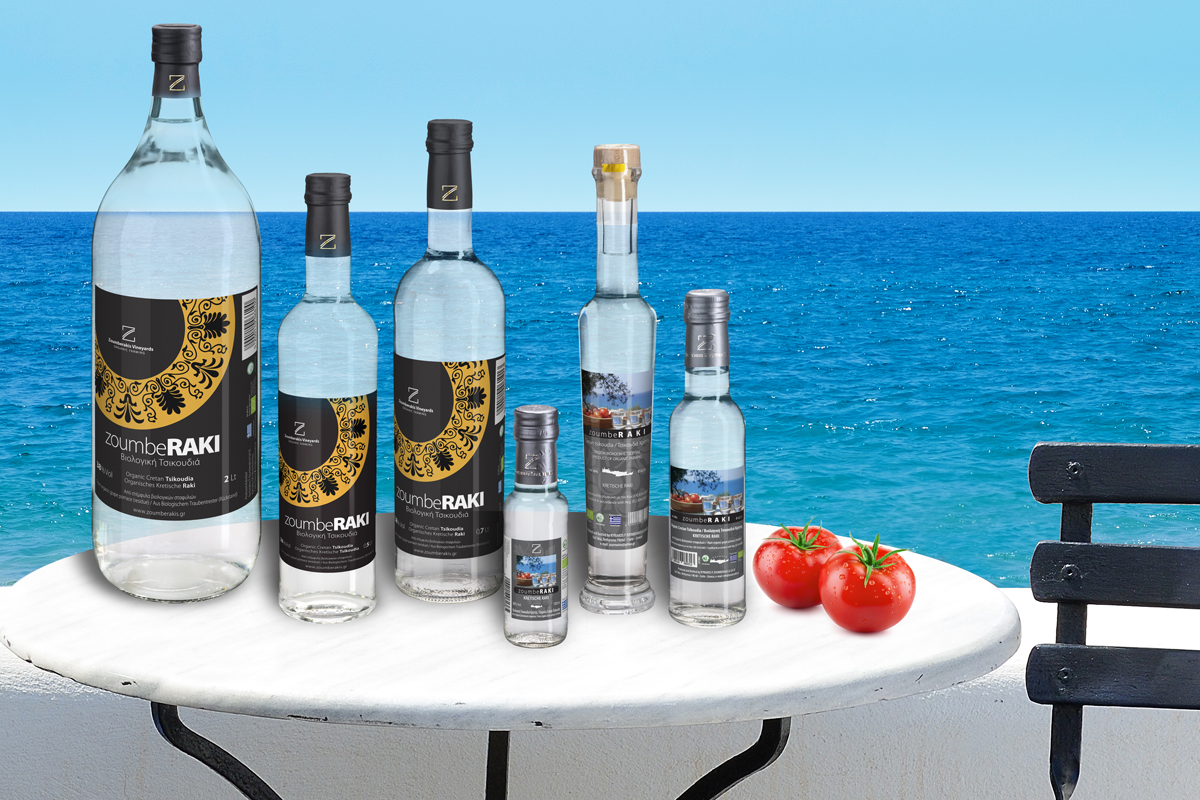 zoumbeRAKI CRETAN TSIKOUDIA
Transparent alcoholic distillate from organic grape marc. Product of distillation of 100% natural products, without additives. Even its name is local and traditional, as the Cretan word for "grape marc" is "tsikoudo". Thanks to its purity, it does more than lift the heart and the spirits: it's also said to have stress-busting and relaxing properties! It's also considered an excellent digestive and boasts anti-bacterial properties - that's why it's the base for many traditional medicines. The traditional tsikoudia of the Zoumberaki Winery stands out for its clear color and for its unique, intoxicating aromas, which flood the senses as soon as the bottle is opened. Produced from carefully selected organic grapes of the highest quality, free of GMOs (DIO Certification).
PACKAGING: Glass bottle, 100 ml, 200 ml, 500 ml & 700 ml.
Also available as a Gift glass bottle (200 ml)
ALCOHOL CONTENT: 38%
EXPIRATION DATE: None.
Produced and bottled in the European Union (100% Greek product).
Certified pursuant to Regulation (ΕU) 2018/848.