Οuzo
The best pairing for the incomparably delicious treats of Cretan cuisine is a glass of Zoumberakis Distillery ouzo! As fragrant as the sea and as bright as the skies over Crete, it's the most beautiful suggestion to fill your table with joy and to offer love to your guests. Every bottle you open whets your appetite for more journeys into authentic Cretan flavors!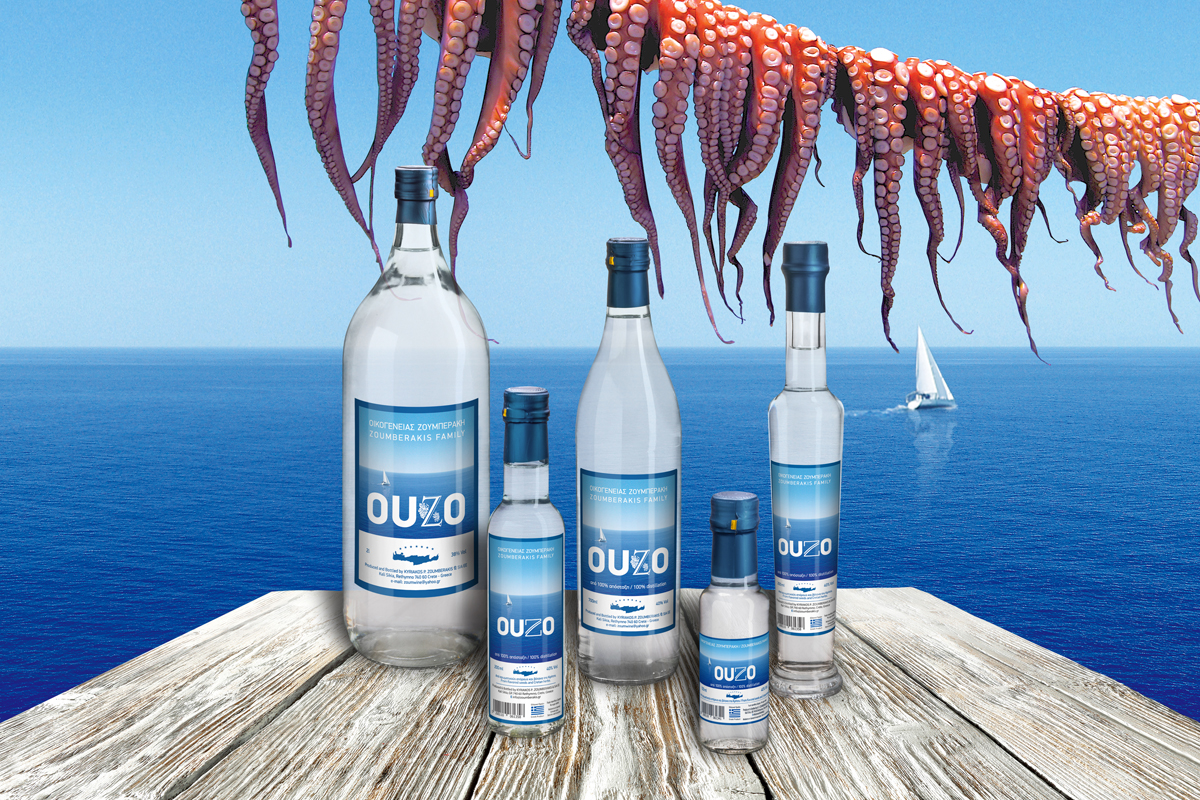 ZOUMBERAKIS FAMILY OUZO
Natural alcoholic drink, product of 100% natural distillation. Product from the distillation of natural alcohol, with the addition of aromatic plants, seeds (aniseed, etc.) and Cretan herbs. Sugar free! Its sweet taste is a product of the distillation and due exclusively to the seeds and the herbs that go into its production. It's the ideal pairing for every gourmet meal, the perfect accompaniment for authentic Cretan products and more. Its unique natural aromas flood the senses. Made for strong flavors and intense emotions, Ouzo Zoumberakis is the best ambassador of authentic Cretan tradition in every country it's exported to!
PACKAGING: Glass bottle, 100 ml, 200 ml, 700 ml & 2 lt.
Also available as a Gift glass bottle (200 ml).
ALCOHOL CONTENT: 40%
EXPIRATION DATE: None.
Produced and bottled in the European Union (100% Greek product).